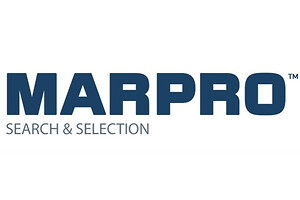 According to the owner of Jobindex, Denmark´s leading online jobboard, Kaare Danielsen, the number of advertised jobs is on an all-time high. He says "Every summer, I use to write about how to apply for jobs during the holiday season, when there are not that many jobs advertised. However, this year, there is more than 20.000 jobs advertised and there are no signs that the companies have closed down".
This could be the result of the new EU rules for roaming and the fact that job search via mobile phones and tablets have now exceeded job search from PC´s.
At MARPRO Search & Selection, Managing Director Jakob le Fevre agree to the conclusion: "In previous years, we could close for a month during the summer holidays, but it is actually opposite now. Business owners want to set the team for the busy period starting in August and the holiday is for many people a welcomed break to evaluate the present employer and some reach the conclusion that they want to change job – and check job advertisements from the sun chair next to the pool. "
MARPRO Search & Selection is now busy working to fill a variety of positions:
For Wencon: Sales Manager and Area Sales Manager
For Integrity Bulk: Experienced Dry Bulk Operator
For anonymous client: Shipbroker
For Njord Chart: Shipbroker
For A. Henriksen Shipping: Shipping Merchant
For anonymous client: Marine Engineer based on Iceland
For anonymous shipowner: DPA (Designated Person Ashore)

If you are interested in a new position but none of the above matches your qualifications, you can submit your details into MARPRO Search & Selections confidential database. You can register with LinkedIn and import your details – the process takes about 2 minutes but can change your life. Register profile
Jakob le Fevre explains: "When we accept a new assignment, we naturally start the process with screening our own database. If we find a profile suitable for the role, we will actively approach the candidate and encourage to apply".
A list of all open assignments can be found via this link: http://www.marpro.dk/recruitment/jobs/