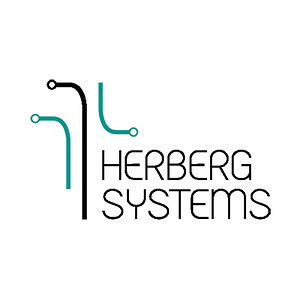 Herberg Systems, a company with a passion for maritime software has a wish for making operative processes less complicative. As the people behind the company likes to remark, "Life is too beautiful to waste it with unnecessary work".
What the different Herberg System solutions have in common, is how they connect companies worldwide with cloud, software, and integration solution, resulting in easier, faster, and more effective logistic processes. Their latest product, Charter.Works, offers an upgrade for charterers in form of a software that makes daily team collaboration more efficient and keeps track of income and losses in realtime.
The Charter.Works service offers a web-based and mobile-friendly chartering software which Herberg Systems developed for chartering managers and their daily work routine. The voyage management system covers the entire operational process from chartering and operations to invoicing and collection.
Managing Director of Herberg Systems states: "I think that there are at least two key points for success in these digital days: One is a great, dedicated team. The other is the ability to make the right strategic decisions. For both, you need the right tools. Charter.Works has been developed for exactly this purpose: Making your team collaborate smarter and helping your company to reach and control your strategic goals."
And their team needs reinforcement! Would you like to be part of this dedicated team, is Herberg Systems searching for a Business Development Manager in Hamburg. But if you are a lone wolf, don't read any further. However if you are a team player, and you love sales, go and join Herberg Systems and create the future of shipping!
They are one of the leading providers of software solutions for maritime shipping. Their customers include well-known shipping companies and transport companies from around the globe. With them you will meet people from different parts of the world.
Curious? Interested? Then read about your tasks HERE.